Tsukiji Honganji Temple Bon Odori Festival
The most delicious Bon Odori Festival in Japan where stalls by Tsukiji's famous shops line up
Event cancellation announced
"Tsukiji Honganji Temple Bon Odori Festival" will be held from July 31st to August 3rd, 2020. It is a popular Bon Odori Festival crowded with as many as 30,000 people every year.
Local people, office workers after work, overseas travelers, and also many visitors come from far away. The greatest pleasure for many people is the stalls where various menus are offered by famous shops in the Tsukiji area.
At the costume competition, many cosplay fans enjoy Bon dancing with their favorite costumes.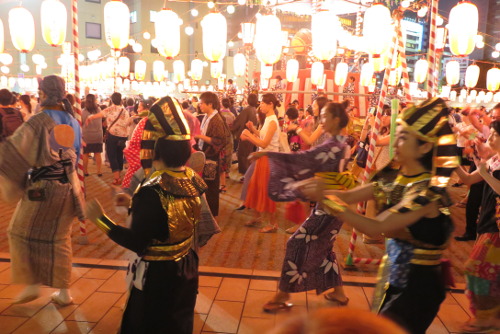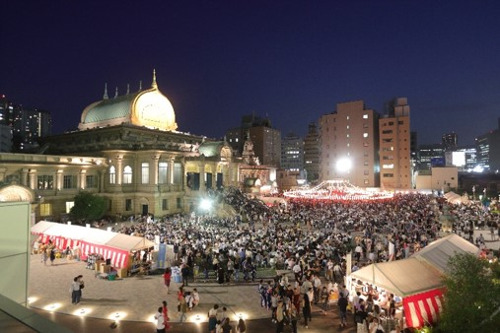 Details
Event Name
Tsukiji Honganji Temple Bon Odori Festival
Venue
Tsukiji Hongwanji Temple
Dates
July 31, 2020 – August 3, 2020
Open Hours
<July 31 – August 2> 19:00 – 21:00
<August 3> 18:00 – 20:30
Admission
Free
Address
3-15-1 Tsukiji Chuo-ku, Tokyo