Tokyo Marunouchi Bon Odori Festival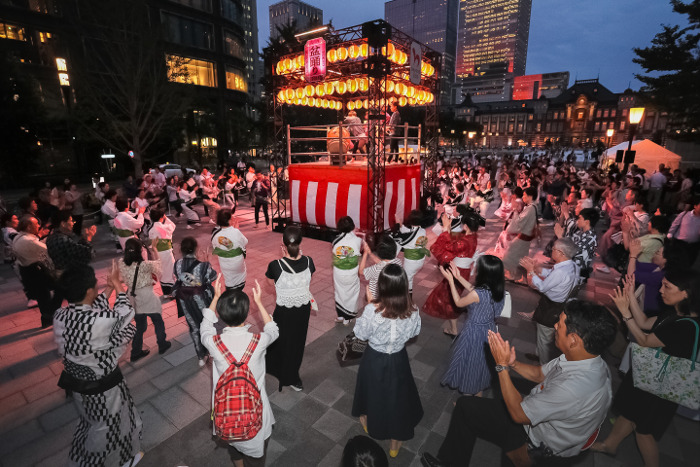 Luxurious Bon festival dance to enjoy with the live song of Neon Genesis Evangelion theme song "A Cruel Angel's Thesis"
"Tokyo Marunouchi Bon Odori Festival" will be held on July 26th, 2019 at Gyoko-dori Street.
A scaffold about 5 meters in height is installed on Gyoko-dori Street, which connects the Imperial Palace and Tokyo Station. In the Bon festival dance, Yoko Takahashi sings the Japanese drum arrangement version of "A Cruel Angel's Thesis" (the theme song of Neon Genesis Evangelion). Visitors can also join the dance and enjoy Bon Odori while watching the lighted up Tokyo Station Marunouchi Building.
In addition, the stalls by 16 popular restaurants in the Marunouchi area line up , and special menus for the day are prepared.
Details
Event Name
Tokyo Marunouchi Bon Odori Festival
Venue
Gyoko-dori Street
Marunouchi Naka-dori Street (in front of Marunouchi Bldg.)
Dates
July 26, 2019
Note
*It may be canceled if it rains.
*You can check the leaflet of the event on the official website.
Open Hours
17:30 – 21:00
Admission
Free
Address
2-4-1 Marunouchi, Chiyoda-ku, Tokyo