Zoshigaya Kishimojin Oeshiki Festival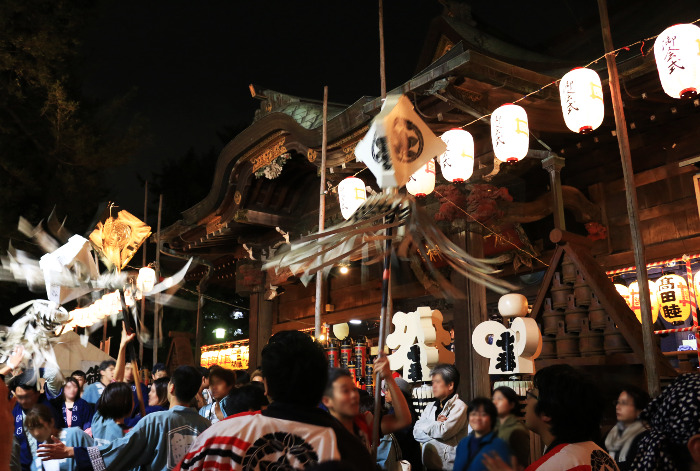 "Mando" and "Matoi" walk from around Ikebukuro Station toward Kishimojin on the last day
"Oeshiki Festival" will be held from 16th to 18th October 2019 at Zoshigaya Kishimojin Temple.
In Zoshigaya Kishimojin Temple, designated as an important cultural Property of Japan in July 2016, "Oeshiki Festival" commemorating the anniversary of Saint Nichiren's death is held from October 16 to October 18 every year. This is the biggest festival in the area as an annual event that continues from the Edo era.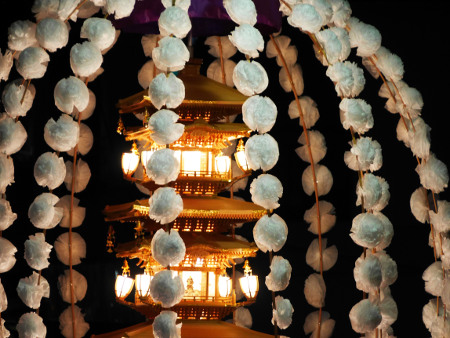 During the three days when the parades of "Mando" and "Matoi" are held, the drums echo throughout the city of Zoshigaya, and the approach path is crowded with stalls and visitors.
"Mando" with a height of 3 to 4 meters decorated with cherry blossoms made of white Japanese paper is fantastic at night.
On the final day of the festival, the local "Mando" departs from Ikebukuro station and the parade will aim for Zoshigaya Kishimojin while gathering "Mando" from far away.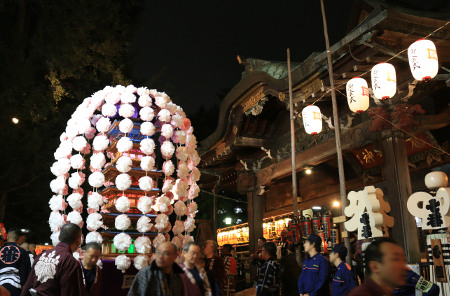 Details
Event Name
Zoshigaya Kishimojin Oeshiki Festival
Venue
Zoshigaya Kishimojin Temple
Dates
October 16, 2019 – October 18, 2019
Open Hours
■Mando rite
[October 17, 19:30 – ]
Seido Kishimojindo (Mejirodai Bunkyo-ku) → Zoshigaya Kishimojin
[October 18, 19:00 – ]
Ikebukuro Station East Exit (in front of SEIBU IKEBUKURO) → Zoshigaya Kishimojin
Admission
Free
Address
3-15-20 Zoshigaya Toshima-ku, Tokyo