Kanda Myojin Shrine Noryo Festival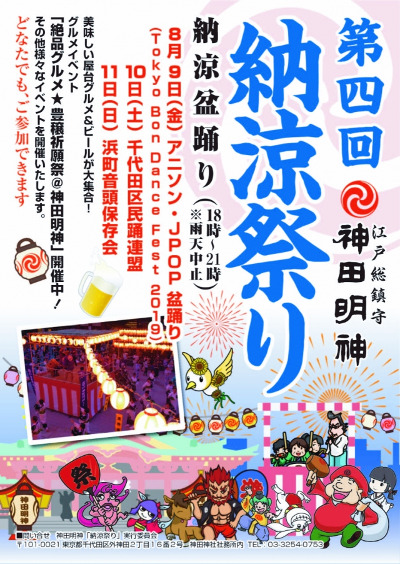 Many events unique to Kanda Myojin Shrine such as Bon Odori which is dancing with anime songs
Event cancellation announced
The annual summer event "Kanda Myojin Shrine Noryo Festival" will be held for three days from August 7 to 9, 2020.
Bon festival dances are held every evening during the festival. Especially on the first day as "Anime Song & JPOP Bon Odori", you can dance with animation songs that everyone knows.
Many stalls offer a variety of festival foods, and various events will boost the festival.
Details