2019 May Grand Sumo Tournament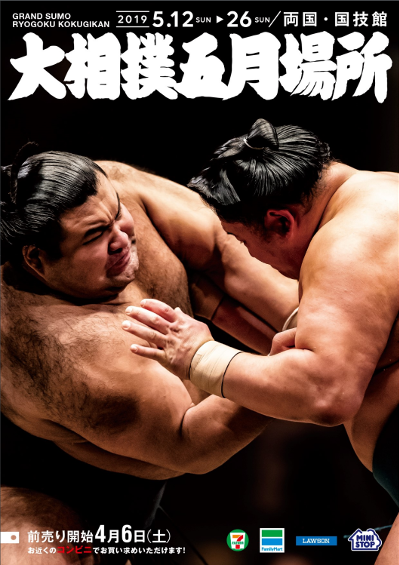 Grand Sumo Tournament is coming soon
With the increasing popularity in recent years, sumo wrestling is booming every day in all tournaments. And it will be back to the Ryogoku Kokugikan Sumo Hall in May.
Hakuho (白鵬) won the 42nd championship in the last tournament. If his injured upper right arm has not recovered yet, he may be absent from the tournament. Sumo fans expect Takakeisho (貴景勝), who has just become Ozeki, to have great matches.
It has been provided with a "Kimono day" during the tournament. First arrival 300 people who are watching the tournament with wearing Kimono on May 13th and 20th can get a commemorative item that is not for sale on each day. It is distributed at the entrance from 14:00, and it is finished when the stock runs out.
*Applicable to those who are wearing kimono, yukata, jinbei and Samue. It does not apply when wearing Happi coat or just wearing Japanese style accessories.
Details
Event Name
2019 May Grand Sumo Tournament
Venue
Kokugikan
Dates
May 12, 2019 – May 26, 2019
Note
【Estimated start time】
First day to 12th day / around 8:30
13th day to 15th day / around 10:25
【Estimated higher tournament start time】
Entrance of Juryo rikishi / around 14:10
Entrance of Makuuchi rikishi / around 15:35
*15th day (final day) is faster about 30 minutes.
*It is a rough guide, there is a possibility that some change.
Open Hours
Open / 8:00 Close / 18:00
Admission
Please check HP for more information about seat and admission fee.
Address
1-3-28 Yokoami Sumida-ku, Tokyo
Contact
03-3623-5111