Tokyo Tower 333 "Koinobori" (carp banner) and giant "Sanmanobori" (saury banner) Decoration
333 "Koinobori" and a giant "Sanmanobori"will be swimming with Tokyo tower as their background
Tokyo Tower 333 meters high will decorate 333 colorful "Koinobori" (carp banner) in front of the main entrance from March 29 to May 6, 2019.
"Koinobori" is a custom decorated in the garden of the house until May 5 which is a festival, wishing for the career and health of boys.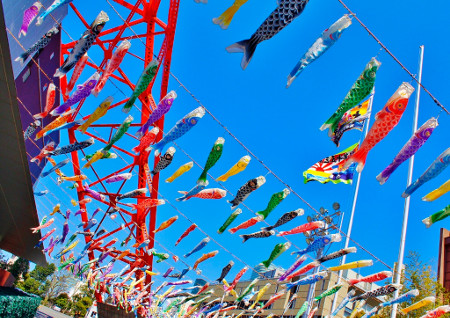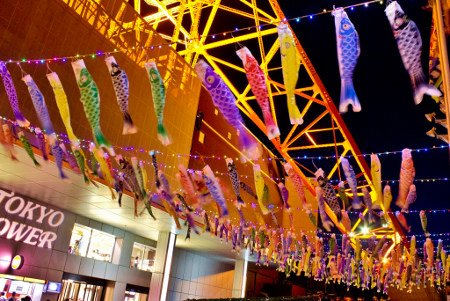 A variety of large and small, colorful carp are blown in the wind and the appearance of swimming in the sky is spectacular. And, from 17:00 to 23:00 every day, the wire tethering the 333 Koinobori will glow in 7 different colors.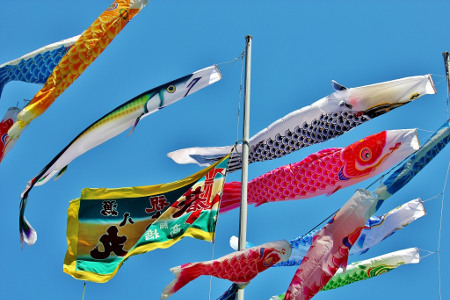 Only a single "Sanmanobori" (saury banner) can be seen in many carp.
This "Sanmanobori" is decorated with the yell of reconstruction to Ofunato City, Iwate Prefecture, damaged by The Great East Japan Earthquake.
Please try to find it.
Details