Tokyo Goldfish Wonderland 2019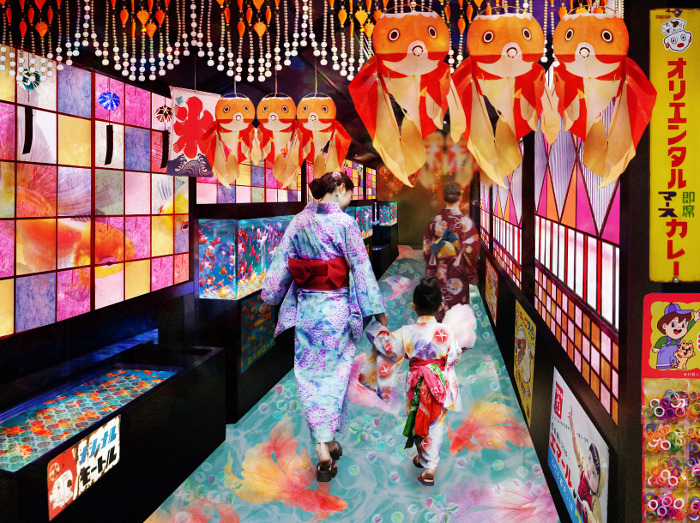 Enjoy beautiful goldfish in a nostalgic space with the atmosphere of the Showa era
"Tokyo Goldfish Wonderland 2019" will be held at Sumida Aquarium from July 12 to October 31, 2019.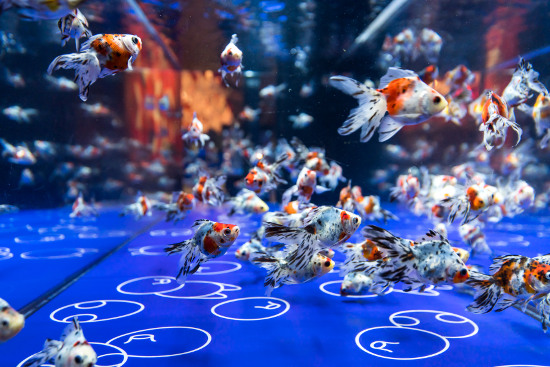 Sumida Aquarium is well noticed as the exhibition activity that incorporates the culture and history of goldfish such as one of the Japan's largest goldfish exhibit area, display of "Edorium" and "Tokyo Goldfish". The summer event related to goldfish, is fourth time this year since 2016.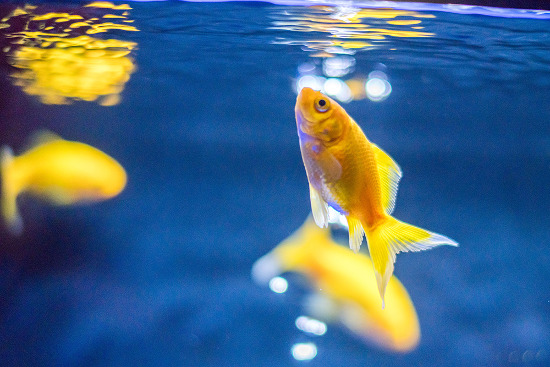 On the theme of "Nostalgia" this year, "Tokyo Retro Goldfish" has appeared in the permanent exhibition zone "Edorium" of Sumida Aquarium. Through the shop curtain made of beautiful beads, the retro pop space will be spared in front of you surrounded by advertising signs and accessories and decorations that makes you feel Showa era such as goldfish lanterns, the aroma and music.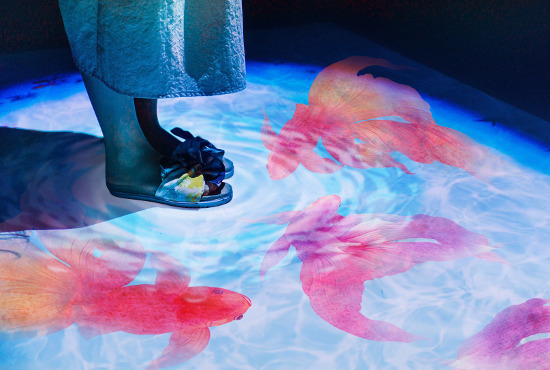 Furthermore, it will display interactive effects that reflect on the floor as if you are walking in the water with goldfish. The images will change following the time changes. You can enjoy watching beautiful goldfishes with nostalgic atmosphere.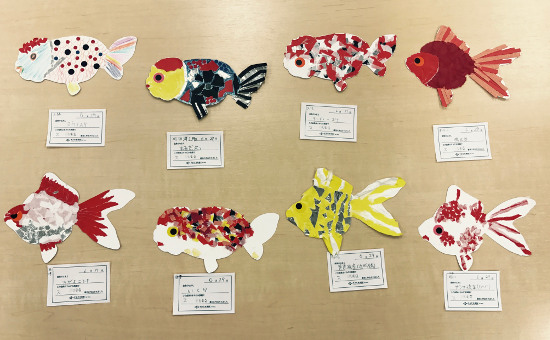 Also, a workshop program "Goldfish Color Matching" will be held until September 30 in which you can create your favorite goldfish patterns with color paper cuts to reproduce the colorful and beautiful goldfish. This event is limited for 200 people a day and it's free to join. *Aquarium admission fee is separately required.
Let's chill out to watch retro and cute goldfish exhibitions at Sumida Aquarium.
Details
Event Name
Tokyo Goldfish Wonderland 2019
Venue
Edorium on the 5th floor of the Sumida Aquarium
Dates
July 12, 2019 – October 31, 2019
Open Hours
9:00 – 21:00
*Last admission is until 1 hour before closing.
Admission
Free *Aquarium admission fee required.
<Aquarium Admission Fee>
Adults 2,050 yen
High school students 1,500 yen
Elementary and Junior high school students 1,000 yen
Children (Aged 3 and over) 600 yen
*Disabled visitors and one escort are each eligible to receive a 50% discount on general admission fees upon presentation of a Disability Certificate. (Round off to nearest ten)
*Junior high school and high school students are requested to show their student identification at the ticket counter.
Address
1-1-2 Oshiage Sumida-ku, Tokyo
Contact
03-5619-1821