≪Cherry Blossom Spots≫ Zenpukujigawa Green Park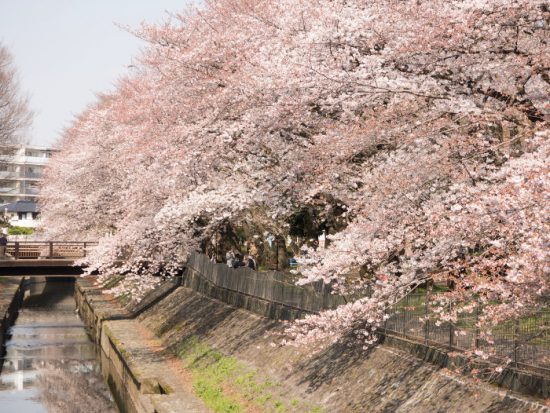 About 700 cherry blossoms are blooming along the Zenpukuji River
It is expected that the cherry blossoms will be in full bloom about 10 days earlier than usual.
Please refrain from cherry blossom parties to prevent the spread of the new coronavirus infections.
The park is situated along the Zenpukuji River which streams out of the Zenpokuji Pond. There are several squares for children together with 2 baseball grounds. The river is much cleaner than any other river, of which reason is probably water streams out of springs. A lot of wild ducks gather and rest here in winter time.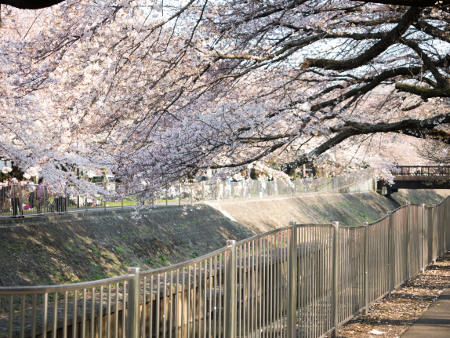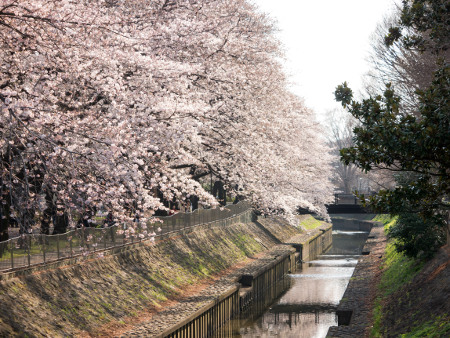 Approximately 700 cherry trees are planted along the Zenpukuji River, and bloom like covering the water surface. Many cherry-blossom viewers will visit, but it will not be crowded because you can enjoy the cherry-blossom viewing anywhere in the large area. You can spend your time relaxing on the picnic sheet, walk under the cherry blossom tunnel, or enjoy your favorite way.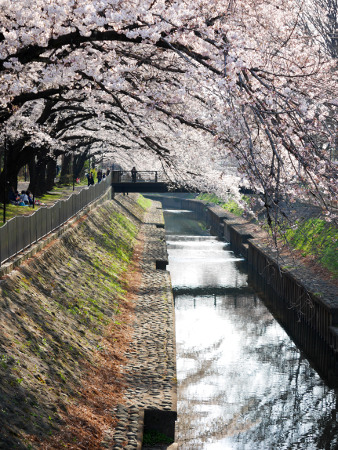 Details