Yoyogi Village × 'Moomins and the Winter Wonderland'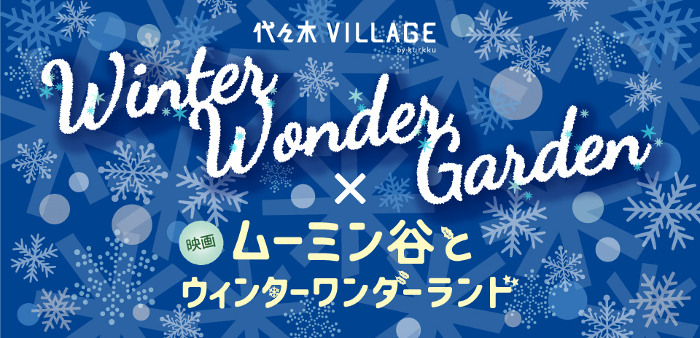 Collaboration with Yoyogi Village and 'Moomins and the Winter Wonderland'
A collaboration event with the movie 'Moomins and the Winter Wonderland' will be held at Yoyogi Village during the period from December 1, 2017 to January 31, 2018.
The garden of Yoyogi Village, which is produced by plant hunter Seijun Nishihata, is colored with planting that imagined the world view of the movie, and a special Christmas tree appears during Christmas period. Many star-shaped lamps shine above the venue and illumination creates a romantic space.
Please immerse yourself in the world of Moomin.
Details