≪Cherry Blossom Spots≫ Ueno Park
Ueno Park where you can enjoy "Hanami" at night is a popular cherry-blossom viewing spot representing Tokyo
It is expected that the cherry blossoms will be in full bloom about 10 days earlier than usual.
Please refrain from cherry blossom parties to prevent the spread of the new coronavirus infections.
Cancellation of Sakura Festival has been announced.
Ueno Park is the first designated park in Japan. It was established by Cabinet decree in 1873 along with Shiba, Asakusa, Fukagawa and Asukayama.
In the park with a total area of about 530,000 square meters there are facilities such as art museums, museum and zoo. It is a tourist spot bustling with many people on weekdays as well as on holidays.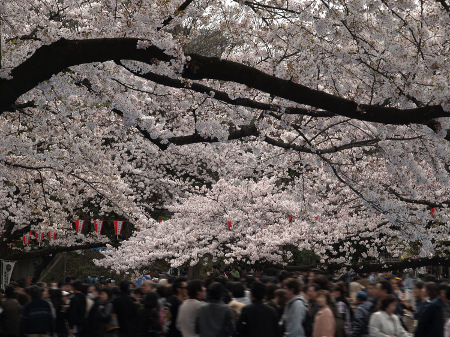 Known as a cherry blossom view since the Edo period, 1,200 cherry trees are planted in the park. In the cherry-blossom season, a total of 3 million visitors come and it is famous for being very crowded.
During the "Ueno Sakura Matsuri" (Cherry Blossom Festival) held from late March to early April every year, more than 1,000 Japanese lanterns are lit, you can enjoy cherry blossom at night.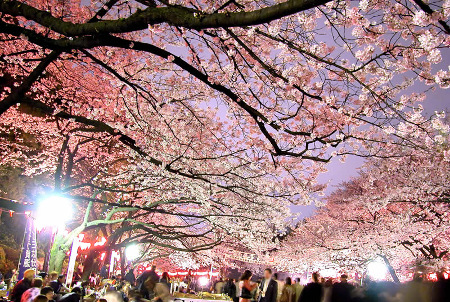 Details
Event Name
≪Cherry Blossom Spots≫ Ueno Park
Venue
Ueno Park
Dates
Around late March – Around early April ※Average year
Open Hours
24 hours open
Admission
Admission Free
Pay for food/drink and product sales at the venue.
Address
5-20 Ueno-Koen, Taito-ku, Tokyo
Contact
03-3828-5644