≪Autumn Leaves Viewing Spot≫ Mt. Takao
Mt. Takao in autumn is dotted with viewing spots of colored leaves and is crowded with many people
Mt. Takao is about 1 hour by train from the heart of Tokyo, and the altitude is 599 meters so you can climb without hesitation. The number of annual hikers exceeds 2.6 million people, it is said to be the most in the world.
Especially in autumn, many people visit to enjoy autumn leaves.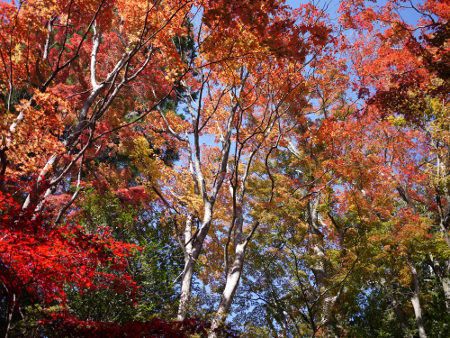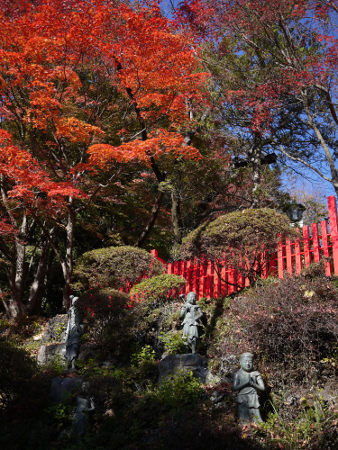 The mountain trail is dotted with view spots of autumn foliage. Among them, the leaves of the Japanese maple trees seen around Kiyotaki Station and in the precincts of the Yakuo-in Temple are exceptionally brilliant. Also, "Momiji-dai" which is about 10 minutes walk from the top of the mountain is also known for its beautiful autumn leaves.
There are many maples along the cable car, and the tunnel made by autumn leaves is a view that only passengers can enjoy.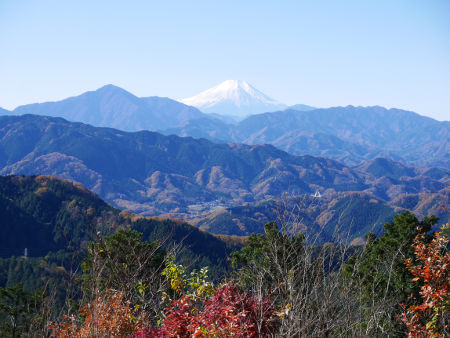 You can also enjoy Mt. Fuji and autumn leaves from the observation deck of the summit.
The best time to see autumn leaves is the summit in the middle of November and the foot around the end of November.
Details
Event Name
≪Autumn Leaves Viewing Spot≫ Mt. Takao
Venue
Mt. Takao
Dates
Around mid-November – Around late November *Average year
Note
【Takao Visitor Center】
10:00 – 16:00
Closed / Monday (If it is a holiday, the next day), December 29 – January 3
Admission / Free
Admission
Free
Pay for cable car and lift ride.
Free Wi-Fi
Takao Visitor Center (Located at the peak of Mt. Takao)
How to use
Address
2176 Takao-machi, Hachioji-shi, Tokyo
Contact
042-649-2827 (Hachioji Visitors & Convention Association)