≪Cherry Blossom Spots≫ Sotobori Park
Promenade walking under a tunnel of cherry blossom trees
It is expected that the cherry blossoms will be in full bloom about 10 days earlier than usual.
Sotobori Park is a 2 kilometer long promenade, once here was the outer moat of Edo castle.
About 240 cherry blossoms such as Yoshino cherry tree and Yamazakura are in full bloom from late March to early April. There are also cherry blossom trees on the other side, and both sides of the moat are dyed pale pink.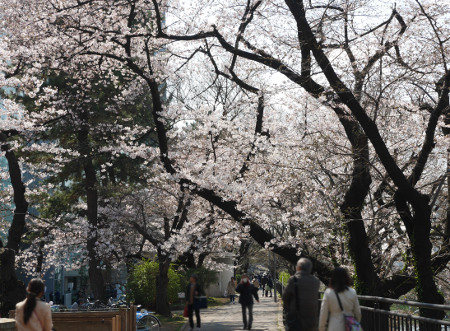 It is a cherry-blossom viewing spot where you can stroll under the cherry-blossom tunnel in a calm atmosphere.
Details