Candle Night @ Shinjuku Central Park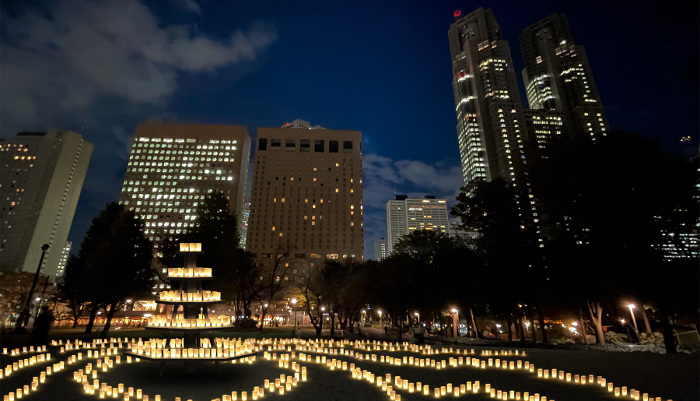 A Christmas event that colors Shinjuku Central Park with about 3,000 candles
The free participation type event "Candle Night @ Shinjuku Central Park" will be held at Shinjuku Central Park Water Plaza on December 25th and 26th, 2020.
This is an event that everyone can enjoy, with about 3,000 candles decorating the venue.
In addition to the candles being decorated with coloring pictures by the participants, this year there will be online coloring pictures and live streaming.
Even if you can't go to the venue, you can enjoy the candles and the night view of the skyscrapers in Nishi-Shinjuku.
Details