"Blue Grotto SHIBUYA" (Ao no Dokutsu) Illumination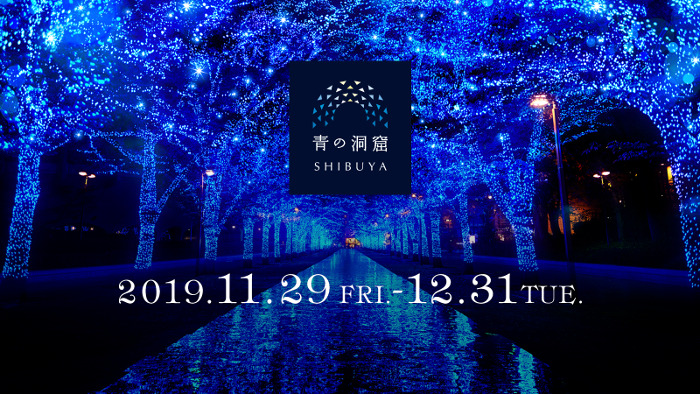 Over 2.8 million people visited last year! Popular illumination in Shibuya "Blue Grotto SHIBUYA"
The popular illumination event "Blue Grotto SHIBUYA" (Ao no Dokutsu SHIBUYA) will be held from November 29 to December 31, 2019.
Illumination event "Blue Grotto" held in Nakameguro moved to Shibuya and it revived as "Blue Grotto SHIBUYA". Over 2.8 million people visited last year and became the most popular illumination spot in Tokyo.
In the section from Shibuya Koen-dori to Keyaki-Namiki (row of zelkova trees) in Yoyogi Park, the tourist attraction in Italy "Blue Grotto" is represented using only blue LEDs. Please enjoy a fantastic sight.
Details
Event Name
"Blue Grotto SHIBUYA" (Ao no Dokutsu) Illumination
Venue
From Shibuya Koen-dori to Keyaki-Namiki (row of zelkova trees) in Yoyogi Park
Dates
November 29, 2019 – December 31, 2019
Note
*Illuminations at Shibuya Koen-dori are until January 14, 2020.
Open Hours
17:00 – 22:00
*The lighting time may change depending on the day.
*The final day, December 31, will be lit until around 5:00 the next morning.
Admission
Free
Address
1-1-1 Udagawa-cho, Shibuya-ku, Tokyo
Contact
info@aonodokutsu2019.jp ("Blue Grotto SHIBUYA" Executive Committee)