≪Cherry Blossom Spots≫ Shiba Park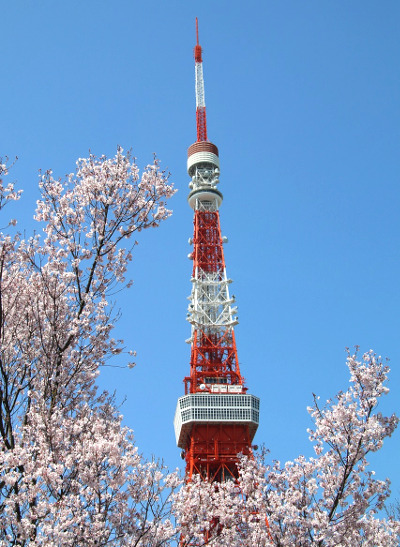 A perfect view spot where cherry blossoms in full bloom can be seen with Tokyo Tower
Shiba Park is the first designated park in Japan. It was established by Cabinet decree in 1873 along with Ueno, Asakusa, Fukagawa and Asukayama.
Initially, Shiba Park was a large park including Zojoji Temple's precincts, but due to separation of church and state religion, the inside of the precincts was excluded, and the current park surrounds Zojoji Temple.
There are about 140 cherry trees in the whole park such as Yoshino cherry, Weeping cherry and Satozakura mainly around the ancient tomb. As you can enjoy the cherry blossoms together with the Tokyo Tower, it is crowded with many visitors during the flowering season.
Details
| | |
| --- | --- |
| Event Name | ≪Cherry Blossom Spots≫ Shiba Park |
| Venue | Shiba Park |
| Dates | Around late March – Around early April ※Average year |
| Open Hours | 24 hours open |
| Admission | Admission Free |
| Address | 4-10-17 Shiba koen, Minato-ku, Tokyo |
| Contact | 03-3431-4359 |