SAKURA AQUARIUM Directed BY NAKED (Aqua Park Shinagawa)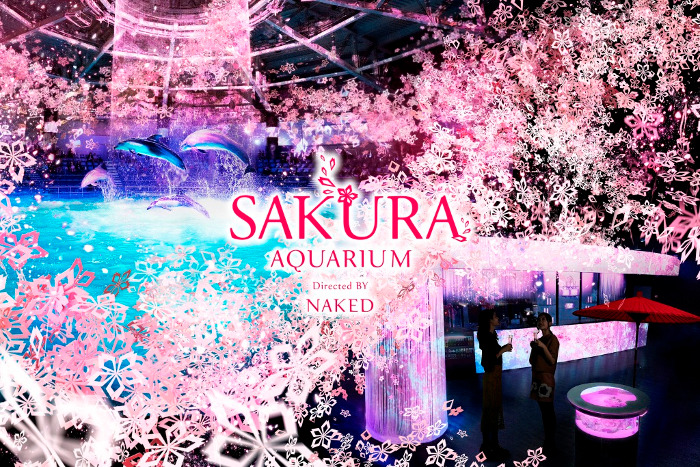 A unique cherry-blossom viewing that can be enjoyed regardless of the weather
"SAKURA AQUARIUM Directed BY NAKED" will be held from March 2 to April 21, 2019, at Aqua Park Shinagawa within Shinagawa Prince Hotel.
A fantastic world view with motif of "cherry-blossom viewing" is created. By fusing "Japanese Culture × Digital Art" and "Cherry Blossoms × the Sea World", entertainment different from ordinary cherry-blossom viewing will be developed.
■Night performance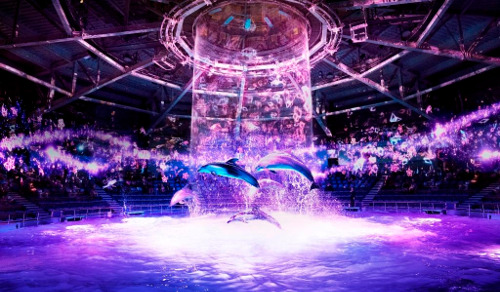 The fusion of sound, light, projection mapping and dolphin action creates a "wonderful sea world where cherry blossoms pour beautifully dancing."
【Time】 19:00 / 20:30 (about 15 minutes each)
■Day performance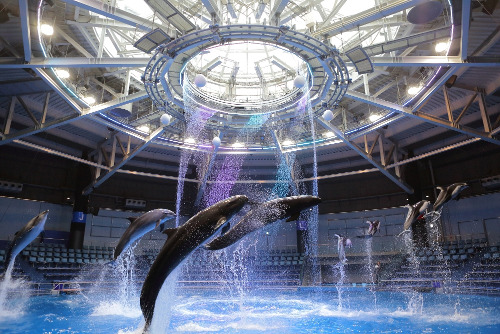 The dolphins will show off brilliant combinations and jumps. Spectators can participate in the performance with a simple dance.
【Time】 11:30 / 13:00 / 14:30 / 16:00 / 17:30 (about 15 minutes each)
■Special Penguin Performance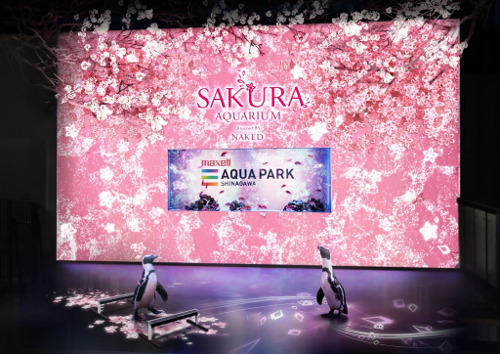 At the Park Entrance, a special program that combines Cape penguin performance and projection mapping will be held.
【Time】 10:30 / 12:00 / 16:30 / 18:00
■Park Entrance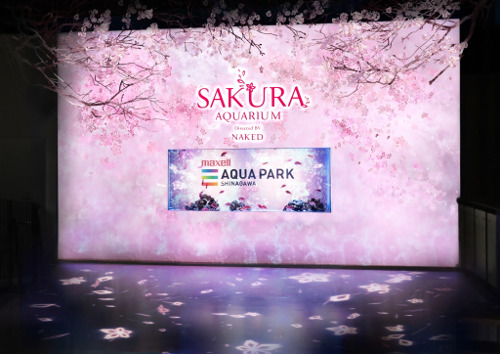 Projection mapping of cherry blossoms blooming in full bloom is projected on the wall, cherry blossom petals of the image flow through the feet.
■Jellyfish exhibition zone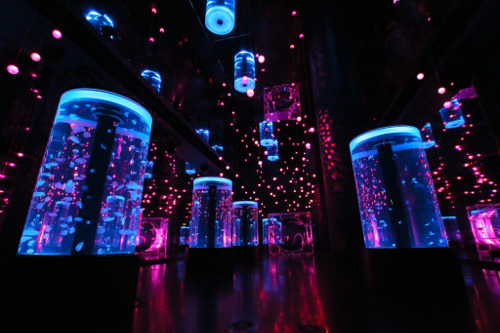 In the jellyfish exhibition zone "Jellyfish Ramble" with a width of about 9 meters and a depth of about 35 meters, you can experience "healing" and "photogenic" world.
■Cafe and Bar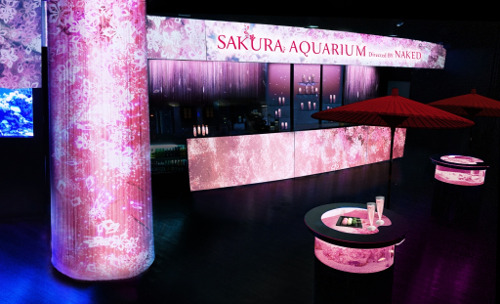 In the bar space, fantastic night cherry blossoms are produced.
■Limited time drink menus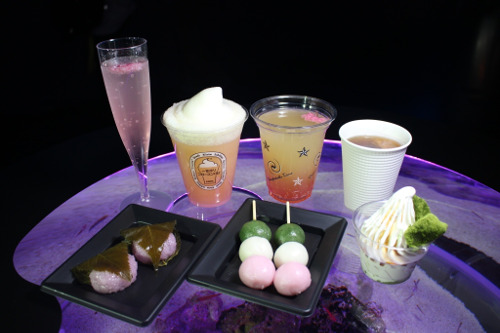 Japanese-style sweets and drinks perfect for "hanami" are provided.
Details
Event Name
SAKURA AQUARIUM Directed BY NAKED
Venue
Aqua Park Shinagawa
Dates
March 2, 2019 – April 21, 2019
Open Hours
10:00 – 22:00
*Last admission is until 1 hour before closing.
Admission
Adults (High school students or older) 2,200 yen
Elementary / Junior high school students 1,200 yen
Children (4 years old or older) 700 yen
Address
4-10-30 Takanawa, Minato-ku, Tokyo