≪Cherry Blossom Spots≫ Rikugien Gardens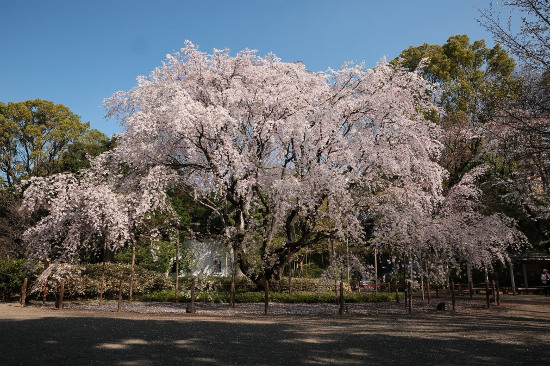 A famous beautiful weeping cherry tree is lighted up at night
It is expected that the cherry blossoms will be in full bloom about 10 days earlier than usual.
Please check the official website as it may be temporarily closed.
This strolling, mountain and pond-style garden was created based on the theme of Waka poetry in the 15th year of the Genroku Period (1702) by the shogun, Tokugawa Tsunayoshi's trusted confidante Yanagisawa Yoshiyasu.
This garden is a typical example of the famous gardens of Edo Period. In the Meiji Period, this garden became a second residence of the founder of Mitsubishi, Iwasaki Yataro. Later, in the 13th year of Showa (1938), the Iwasaki family donated this garden to the City of Tokyo, and in Showa 28 (1953) it was designated as a special site of exceptional beauty and an important cultural asset.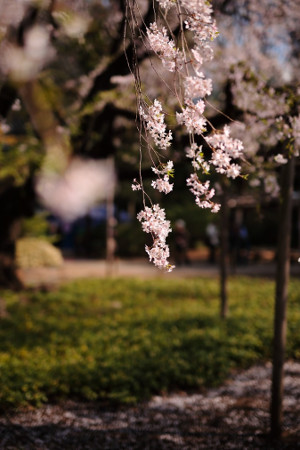 As you go through the "Naitei-Daimon" (inner garden gate), You can see weeping cherry blossoms, the main character of the spring in the garden. This weeping cherry tree is said to be over 60 years old.
The weeping cherry blossoms will be in full bloom at the end of March (normal year), The Somei Yoshino will be in full bloom after a while.
Details
Event Name
≪Cherry Blossom Spots≫ Rikugien Gardens
Venue
Rikugien Gardens
Dates
Around late March – Around early April ※Average year
Open Hours
9:00 – 17:00
*Last admission until 16:30.
Admission
【Admission fee】
General 300 yen
65 years of age or older 150 yen
*No charge for primary school children or younger, and junior high school students living or attending school in Tokyo.
Free Wi-Fi
Service Center (Next to the main gate)
Address
6-16-3 Honkomagome Bunkyo-ku, Tokyo
Contact
03-3941-2222