Puro Halloween Party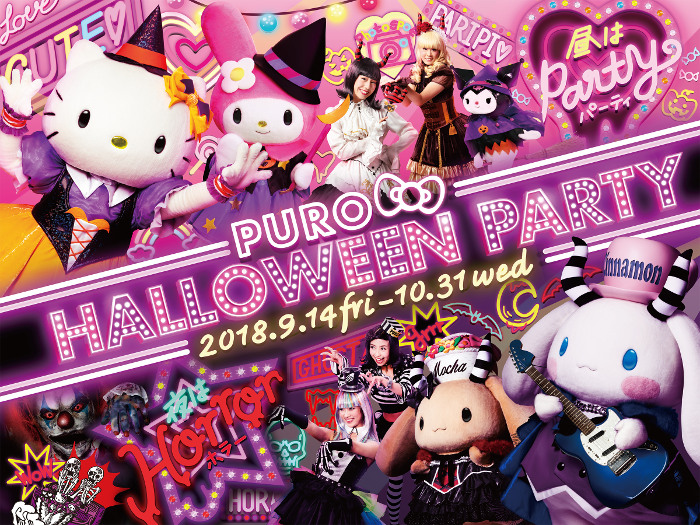 Halloween party of Puroland where you can enjoy a different atmosphere in the day and night
"Puro Halloween Party" as the Autumn Special Events will be held in Hello Kitty Land Tokyo.
The event to be held from September 14th to October 31st will be split into a "kawaii" (cute) day-time and somewhat scary night-time schedule.
In "Day Time", in addition to Halloween specification attractions, greetings with characters dressed as witches and ghosts, a photo spot that can take pictures like you are eaten by pumpkin will appear. In "Trick or Treat" children may be able to get sweets.
Following the 'Halloween Rock Parade' (15:30 on weekdays, 16:30 at weekends and holidays), ghosts will run to the 'Ghost Pierrot's Sneaking Horror House' where they lurk for visitors who will be given the mission to escape. This year's special Halloween feature will enable Hello Kitty Land fans and visitors to get more actively involved than ever. With the creative support of professional horror event producer, Obaken, Hello Kitty Land has designed a series of entirely new and exciting experiences.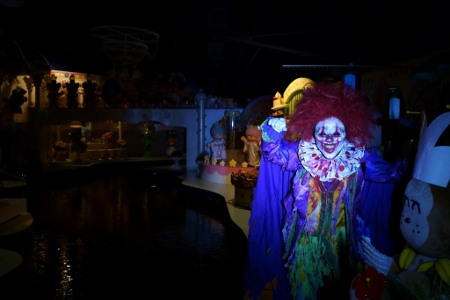 If you go to the Sanrio Puroland in the full body costume, you can receive a Halloween discount service. Please enjoy the party in the cosplay.
Details
Event Name
Puro Halloween Party
Venue
Sanrio Puroland (Hello Kitty Land Tokyo)
Dates
September 14, 2018 – October 31, 2018
Note
Halloween discount / adults and children common 2,500 yen (both weekdays and holidays)
Afternoon Halloween discount / adults and children common 1,500 yen (weekdays from 14:00 -, holiday 15:00 -)
*Discount is limited to the "full body cosplay". In the case of simple costumes, such as face painting and cloak, it does not apply.
*In order to receive the discount service, it is necessary to present the QR code at the counter. Please check the official website for details. (Japanese only)
Open Hours
【Start Night Time】
Weekdays 15:30 -, Holiday 16:30 –
Please confirm business hours on the calendar of the official website.
Admission
Entrance Fee
【Weekday】
18 years and over / 3,300 yen
3-17 years / 2,500 yen
【Holiday】
18 years and over / 3,800 yen
3-17 years / 2,700 yen
*Free for children 2 or under.
*Please check the official website for details of charge.
Address
1-31 Ochiai Tama, Tokyo