Yokohama Oktoberfest 2019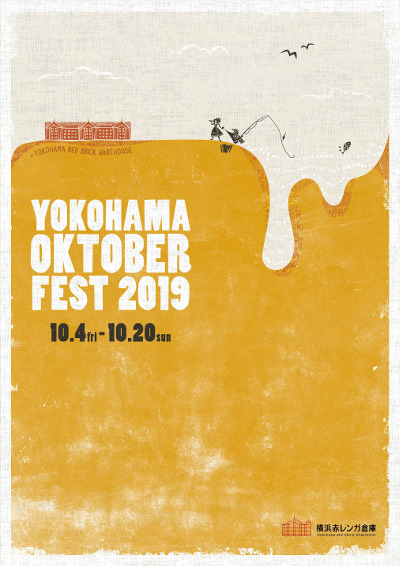 There will be a standing bar and set menus that you can drink a little this year
"Yokohama Oktoberfest" will be held at Yokohama Red Brick Warehouse Event Square for 17 days from October 4 to 20, 2019.
Oktoberfest is the world's largest beer festival held every year in Munich, Germany. In recent years, including Japan, Oktoberfest has been held in various cities of the world. In "Yokohama Oktoberfest" started in 2003 at Yokohama Red Brick Warehouse which is a historical building incorporating German architectural style, you can enjoy the atmosphere close to authentic German. More than 130,000 people enjoyed this popular event last year.
At the first venue, the German Orchestra performs in large tent, and beer and dishes compatible with beer are sold. Then, at the second venue, you can enjoy the standing bar, and alcoholic beverages other than beer are also sold.
Please enjoy according to the number of people, situations, and preferences.
This event has 3 days for international visitors to enter for free. The target days are October 7th, 13th and 16th. There is a charge for eating and drinking, but an entrance fee of 300 yen is not required. Please present your passport from any country except Japan at the main entrance.
Details
Event Name
Yokohama Oktoberfest 2019
Venue
Yokohama Red Brick Warehouse
Dates
October 4, 2019 – October 20, 2019
Note
*In case of stormy weather may be canceled.
Open Hours
【Weekdays】 12:00 – 21:30
【Weekends and Holidays】 11:00 – 21:30
*15:00 – 21:30 on October 4.
*Last order 21:00.
Admission
Admission fee: 300 yen (Junior high school students or younger: free)
*Pay for food/drink and product sales at the venue.
*Deposit required.
Address
1-1 Shinko,Naka-ku,Yokohama-shi, Kanagawa