≪Autumn Leaves Viewing Spot≫ Mizumoto Park
The spectacle that about 1,800 Metasequoia turns brick red color is splendid
Built along the Koaidame (flood control basin), Mizumoto Park is the only park in Tokyo with riverside town scenery. This area was designated the Metropolitan Edogawa Suigo Park until 1975. Large and small canals drawn from the Koaidame run through the park.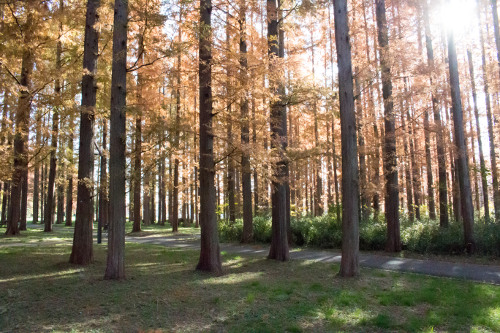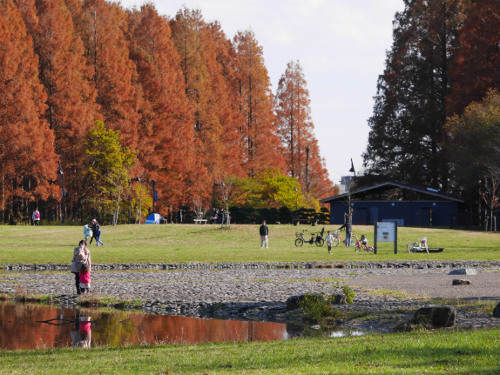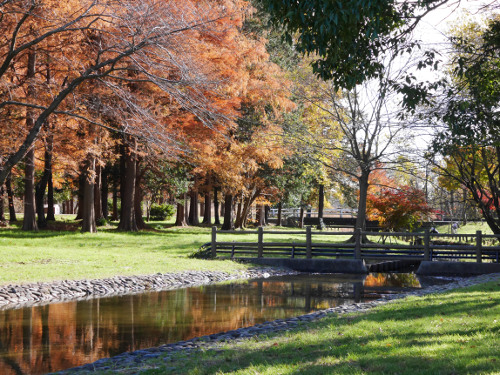 In this large park, you can enjoy various autumn foliage such as poplar, Taxodium distichum, ginkgo and Japanese maple, but the highlight of autumnal leaves in Mizumoto Park is about 1,800 Metasequoia. The sight that the whole "Metasequoia Forest" turns brick red color is amazing.
Of course the scenery in the forest is wonderful, but please don't miss the beauty of Metasequoia from the opposite bank of the Koaidame.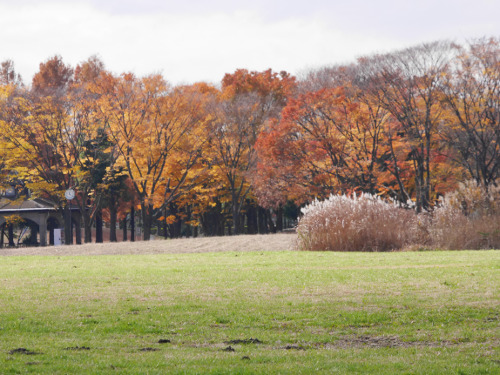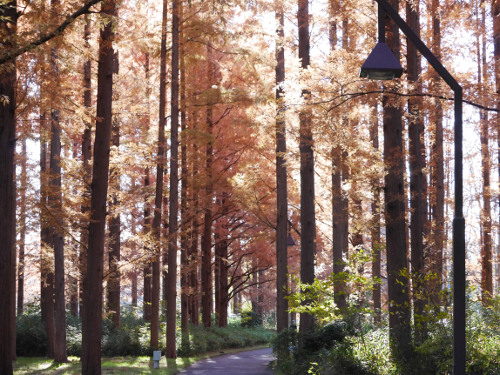 Details