≪Cherry Blossom Spots≫ Kasai Rinkai Park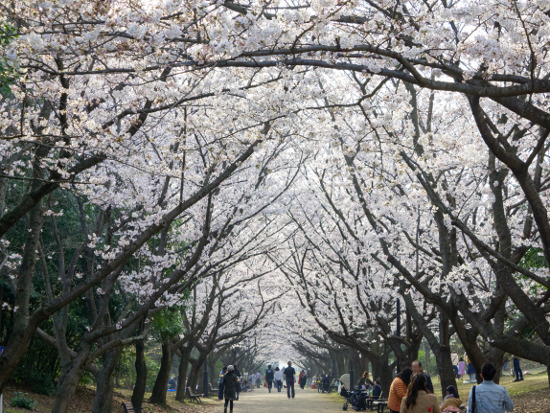 A row of tree of Yoshino cherry tree spanning 240 meters is a popular cherry-blossom viewing spot
It is expected that the cherry blossoms will be in full bloom about 10 days earlier than usual.
Please refrain from cherry blossom parties to prevent the spread of the new coronavirus infections.
This park was formed under a theme of greenery, water, and people coming together at the great blue Tokyo Bay under the sky.
It is made up of five distinct zones. Construction started in January 1985 as part of the Kasai costal development land readjustment project, with an approximately 38-hectare section opening in 1989. The bird sanctuary zone opened in April, 1994, followed the next year by the Crystal View observatory restaurant. A giant Ferris wheel opened in 2001.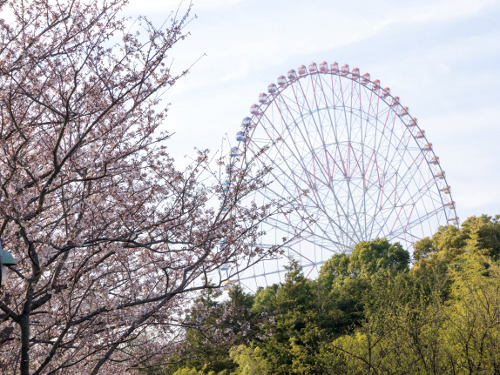 In this park, about 760 cherry blossoms are blooming in total, including Yoshino cherry tree, Oshimazakura, and Satozakura, and in particular a row of tree of Yoshino cherry tree spanning 240 meters is a popular cherry-blossom viewing spot.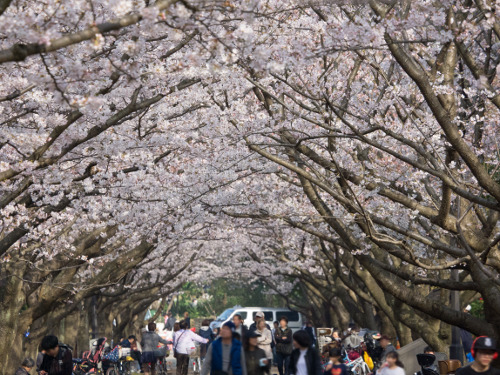 Details