Jingugaien Ginkgo Festival
Festival to be held according to the time when the leaves of the ginkgo trees turn yellow
The ginkgo trees in Meijijingu gaien that is one of the most popular autumn leaves spots in Tokyo. "Jingugaien Ginkgo Festival" will be held in conjunction with the time when the autumn leaves become beautiful every year.
This year will be held for 17 days from 16th November to 2nd December 2018.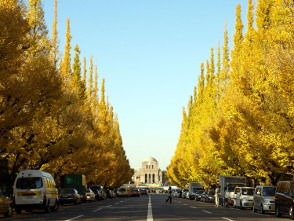 At the festival venue, specialties and local dishes from all over Japan are sold, and it is very crowded with many people who visit to see the autumn leaves.
≪Famous Autumn Foliage Spots≫ Meijijingu gaien
Details
Event Name
Jingugaien Ginkgo Festival
Venue
Around the fountain pond in Meijijingu gaien
Dates
November 16, 2018 – December 2, 2018
Open Hours
10:00 – 17:30 (planned)
Admission
Admission Free
Pay for food/drink and product sales at the venue.
Address
2 Kasumigaokamachi, Shinjuku-ku, Tokyo