Mitsuaki Iwago Photographic Exhibition "A Cat's Kyoto, Autumn"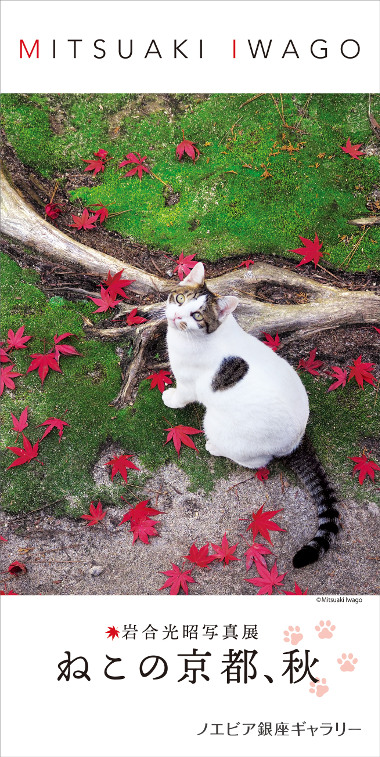 Photos taken by animal photographer Mitsuaki Iwago, "Kyoto for Cats"
Mitsuaki Iwago Photo Exhibition "A Cat's Kyoto, Autumn" will be held from August 26th to November 1st, 2019 at Noevir Ginza Gallery.
Iwago says. "While filming cats living in Kyoto, Kyoto that makes me feel the height of the threshold, has become a cozy place."
From "A Cat's Kyoto", works taken in autumn will be on display.
Please enjoy "Kyoto in autumn" that the cats will teach you.
Details