Hokkaido Food Fair in Yoyogi Park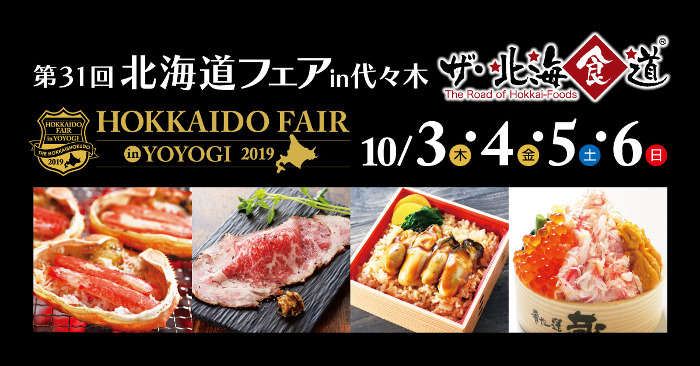 The largest outdoor Hokkaido food event in Tokyo is held at Yoyogi Park
"Hokkaido Food Fair" will be held at Yoyogi Park for 4 days from October 3 to October 6, 2019.
"Hokkaido Food Fair" is the largest outdoor Hokkaido gourmet event in Tokyo, visited by more than 400,000 people every year. There are a variety of specialties such as seafood dishes, meat dishes, vegetables, fruits and cheeses that represent Hokkaido.
Enjoy the blessings of Hokkaido's nature at a relaxing park in the city center.
Details
Event Name
Hokkaido Food Fair in Yoyogi Park
Venue
Yoyogi Park Square in front of outdoor stage
Dates
October 3, 2019 – October 6, 2019
Note
*The event will be held in case of rain.
*It will be canceled in case of stormy weather.
Open Hours
10:00 – 19:00
*Hokkaido Furusato Area 10:00 – 18:00.
*Open until 18:00 on the last day.
Admission
Admission Free
Pay for food/drink at the venue.
Address
2-3 Jinnan, Shibuya-ku, Tokyo