≪Autumn Leaves Viewing Spot≫ Fuchuunomori Park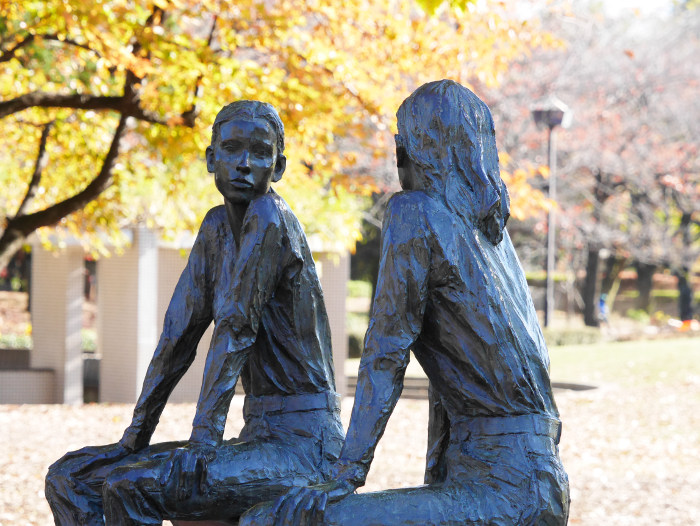 Place of recreation and relaxation for citizens is a little‐known good spot of autumn foliage
As a family sports square with forests, hills and water, surrounded by green nature of Musashino, there are many sports facilities for baseball, tennis, soccer, jogging and gate-ball. Besides, playing facilities for children including stream for water play are well equipped.
There are several sculptures made by famous sculptors in the park.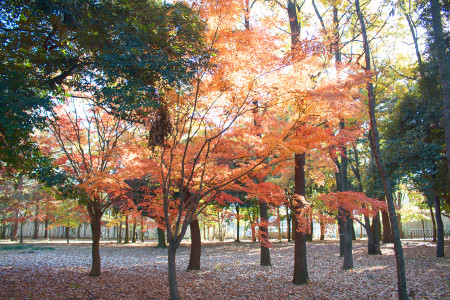 In the Japanese garden you can see a beautiful sight that the vivid autumn leaves of Japanese maple are reflected on the surface of the pond. You can also enjoy the beautiful autumn leaves of zelkova and cherry at the flower promenade.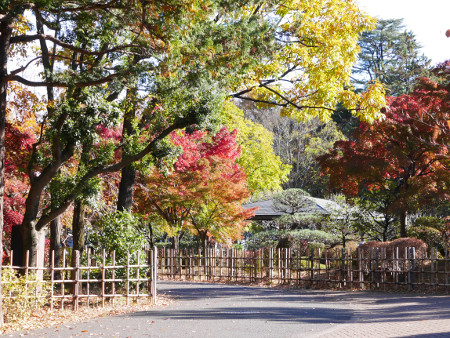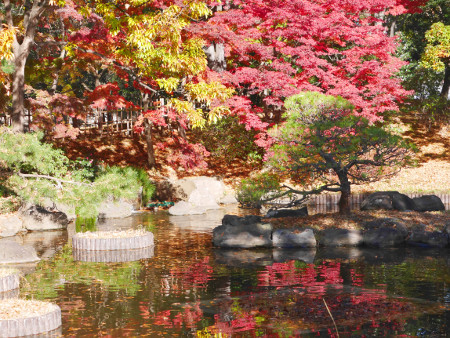 Details