Kagurazaka Bakeneko (Goblin cat) Festival
Various unique cats jack Kagurazaka area!
Announced that the event time will change. Please check the official website for details.
"Kagurazaka Bakeneko (Goblin cat) Festival" will be held on October 13, 2019 in the Kagurazaka area.
Cat's parade in Kagurazaka is a Halloween parade specialized in cat. Anyone can join as long as the condition "Costume with cats as a theme" is satisfied.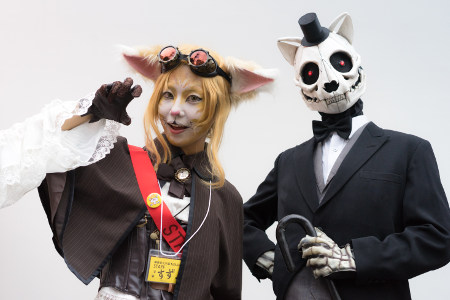 There is also a fee-based service of simulation cat make-up by professional, and you can enjoy full-scale costume easily.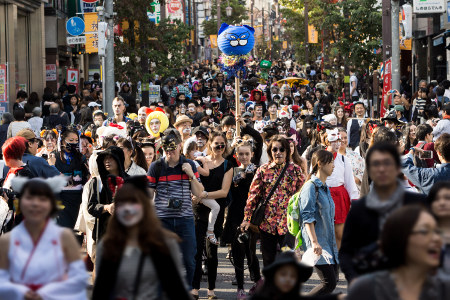 After enjoying the parade of the Kagurazaka main street, the cat version Awa Odori "Anya-dance" which anyone can participate freely will raise the end of the festival.
Of course, on the day of the festival, you can shop and eat anywhere in the city of Kagurazaka while you are in the form of a cat.
Details
Event Name
Kagurazaka Bakeneko (Goblin cat) Festival
Venue
【Reception place for the Cat's Parade (10:00~13:30)】
Elderly person welfare institution Kagurazaka
【Meeting place for parade participants (13:45)】
In front of ONGAKU NO TOMO SHA
Dates
October 13, 2019
Open Hours
10:00 – 17:00
【Cat make-up numbered ticket distribution】 9:30 –
*Only adults need to receive a numbered ticket. (It is end when the ticket stock runs out.)
【Reception of parade participation】 10:00 – 13:30
【Cat's parade】 14:00 – 15:00
【Anya-dance】 15:00 –
Admission
【Parade participation fee】
Adults: 500 yen (Junior high school students or older)
Children: Free
*Children cannot participate without a guardian.
Address
104 Yaraicho Shinjuku-ku, Tokyo