Nikufes (Meat Festival) Saitama Shintoshin 2019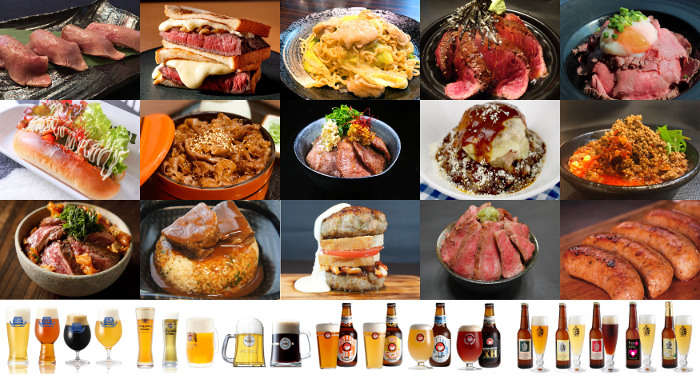 There will be dishes using rice, bread and noodles that are not offered at regular "Nikufes"
"Nikufes Saitama Shintoshin 2019" will be held at Keyaki Hiroba in Saitama Shintoshin for 6 days from October 9 to 14, 2019.
"Nikufes Saitama Shintoshin" offers meat dishes using rice, bread and noodles that are not prepared in the regular "Nikufes".
Restaurants with confidence in meat dishes gather from all over Japan, and in addition to signature dishes, there are limited dishes that are only offered at this event.
■Meat × Rice

■Meat × Noodles
■Meat × Bread

Beer that matches meat dishes is essential for Meat Festival. A selection of beers will be prepared, so please enjoy with various meat dishes.

Details
Event Name
Nikufes (Meat Festival) Saitama Shintoshin 2019
Venue
Saitama Shintoshin Keyaki Hiroba
Dates
October 9, 2019 – October 14, 2019
Note
*The event will be held in case of rain. It may be canceled in case of stormy weather.
*Various electronic money can be used, but you cannot refill in the venue, so you need to recharge in advance.
Open Hours
10:00 – 21:00
*Weekdays 11:00 – 21:00
*The last day 10:00 – 20:00
Admission
Admission Free (Food and beverage is charged)
Food & Drink tickets, Electronic money available
*1 ticket 700 yen (tax included)
Address
10 Shintoshin, Chuo-ku, Saitama-shi, Saitama