The joint exhibition of Fusako Kuramochi and Ryo Ikuemi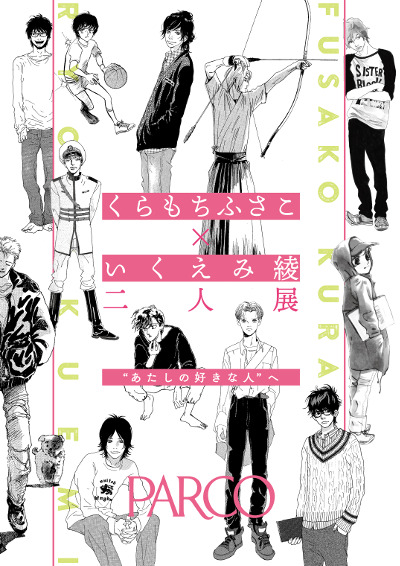 The first original drawing exhibition of two popular manga artists leading shōjo manga
"The joint exhibition of Fusako Kuramochi and Ryo Ikuemi" will be held from 9th to 25th February 2018 at the Parco Museum.
Fusako Kuramochi always fascinated readers with innovative works, and 'Hana ni Somu' won the Grand Prize category of the 21st Tezuka Osamu Cultural Prize in 2017. Ryo Ikuemi became a manga artist longing for Fusako Kuramochi and continues to publish many hit works.
This exhibition is the first original drawing exhibition for two popular manga artists who continue to lead shōjo manga. More than 200 original drawings such as works at the time of debut, masterpieces and latest works will be displayed.
Various original goods will be sold at the venue, including official catalogs commemorating the holding of the exhibition.
Details