Heineken & Kirin Beer Garden (Kichijoji Dai-ichi Hotel)
You can choose the main dish of the Recommended Set Plan from two lamb dishes
The "Heineken & Kirin Beer Garden" will be held on the 8th floor of the Kichijoji Dai-ichi Hotel from May 24 to September 1, 2019.
Since opening in 2005, the popular Jingisukan (Mongolian barbecue) will be offered in BBQ style this year. Jingisukan can be ordered a la carte, and you can choose Jingisukan or Oil Ponzu Fondue as the main dish in the "Recommended Set Plan" (Regular Price 4,800 yen / Membership Price 4,300 yen) that comes with all-you-can-drink for 2 hours.
The a la carte menu includes dishes that are compatible with beer and can also be enjoyed with a 2-hour all-you-can-drink (2,500 yen). On weekdays from 17:00 to 18:00 is set to "Happy Hour" and you can order all-you-can-drink for 1,000 yen.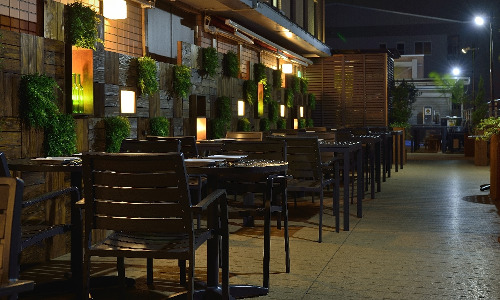 Details