Bones 20th Anniversary Art Exhibition
Heroes and heroines of popular anime by Studio Bones gather together!
Special exhibition "Bones 20th Anniversary Art Exhibition" commemorating the 20th anniversary of Anime Studio Bones will be held from 26th October to 25th November 2018. Of the works produced by Bones, carefully selected 21 works such as "Fullmetal Alchemist: Brotherhood" and "My Hero Academia" are exchanged and displayed in 2 weeks.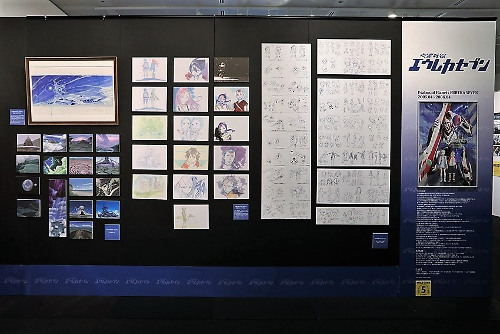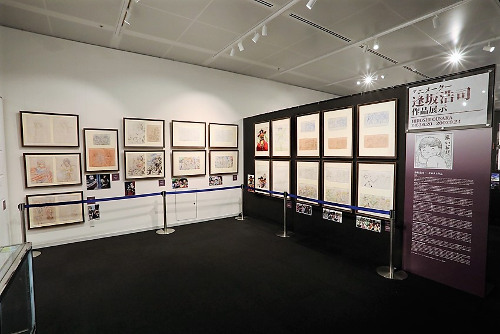 In addition to valuable materials such as design materials, keyframes, scene cuts, illustrations drawn for this exhibition are also displayed. And a special display corner of Bones co-founder Hiroshi Osaka who passed away in 2007 will be set up.
Exclusive merchandise will be available for purchase.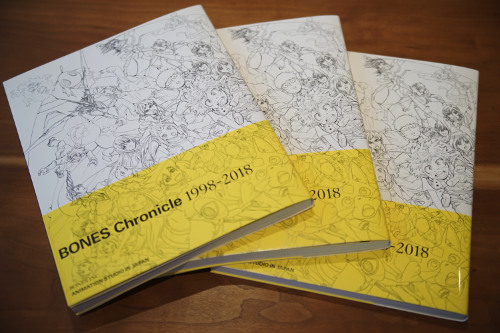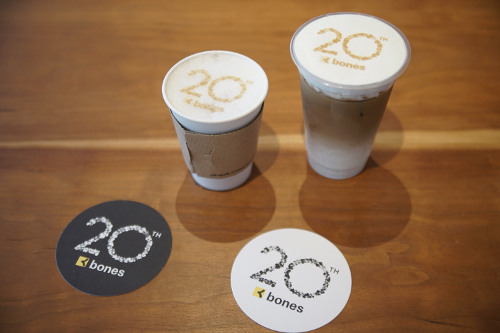 【The first part of the exhibition】 October 26 – November 12
Exhibited works / "Hiwou War Chronicles", "RahXephon", "Wolf's Rain", "Fullmetal Alchemist", "Eureka Seven", "Jyu-Oh-Sei", "Ghost Slayers Ayashi", "Darker than Black", "Sword of the Stranger", "Soul Eater", "Fullmetal Alchemist: Brotherhood"
【The second part of the exhibition】 November 14 – November 25
Exhibited works / "Heroman", "Star Driver", "Noragami", "Space Dandy", "Show By Rock!!", "Blood Blockade Battlefront", "Mob Psycho 100", "Bungo Stray Dogs", "My Hero Academia", "Dragon Pilot: Hisone and Masotan"
©BONES・會川昇 ©ヒヲウ製作委員会 ©CLAMP / エンジェリック製作委員会・テレビ東京 ©SUNRISE・BONES・BANDAI VISUAL ©2001 BONES・出渕裕 / Rahxephon project ©BONES・信本敬子 / BV ©2003 すてプリ製作委員会 ©荒川弘/スクウェアエニックス・毎日放送・アニプレックス・ボンズ・電通 2004 ©2004 SCEI / KenRan Project ©BONES / KURAU PROJECT ©2005 BONES / Project EUREKA ©葉鳥ビスコ / 白泉社・VAP・NTV・BONES ©1993,2006 INA,Inc. / 白泉社 / 獣王星製作委員会 ©2006 會川昇・BONES/毎日放送・アニプレックス・電通 ©BONES・岡村天斎/DTB製作委員会 ©2007 石ノ森章太郎/スカルマン製作委員会 ©BONES / ストレンヂア製作委員会2007 ©大久保篤 / スクウェアエニックス・テレビ東京・KADOKAWA・ボンズ・電通 2008 ©小原愼司・メディアファクトリー /「二十面相の娘」製作委員会 ©BONES / ザムド製作委員会 ©荒川弘/鋼の錬金術師製作委員会 ©B・P・W / ヒーローマン製作委員会・テレビ東京
©東京マグニチュード8.0製作委員会 ©BONES / STAR DRIVER製作委員会 ©2011 桜庭一樹・武田日向・角川書店 / GOSICK製作委員会 ©BONES / トワノクオン製作委員会 ©あさのあつこ・講談社 / NO.6製作委員会 ©「UN-GO」製作委員会 ©2012 BONES/Project EUREKA AO ©城平京・左有秀・彩崎廉 / 「絶園のテンペスト」製作委員会・MBS ©2014 BONES / Project SPACE DANDY ©2014 SPIN MASTER LTD. / Shogakukan-Shueisha Productions Co., Ltd.All rights reserved. ©2014 大久保篤/スクウェアエニックス・ソウルイーターノット!製作委員会 ©2014 榊一郎・なまにくATK(ニトロプラス)/KADOKAWA 富士見書房刊/「棺姫のチャイカ」製作委員会 ©BONES / キャプテン・アース製作委員会 ©あだちとか・講談社/ノラガミ ARAGOTO製作委員会 ©あきづき空太・白泉社/「赤髪の白雪姫」製作委員会 ©BONES・會川 昇/コンクリートレボルティオ製作委員会 ©ONE・小学館/「モブサイコ100」製作委員会 ©2012,2018 SANRIO CO.,LTD.  SHOWBYROCK!! 製作委員会# ©2016 朝霧カフカ・春河35/KADOKAWA/文豪ストレイドッグス製作委員会 ©堀越耕平/集英社・僕のヒーローアカデミア製作委員会 ©2017 内藤泰弘/集英社・血界戦線 & BEYOND製作委員会 ©BONES/Project A.I.C.O. ©BONES・樋口真嗣・岡田麿里/「ひそねとまそたん」飛実団 ©2018 BONES/Project EUREKA MOVIE
Details
Event Name
Bones 20th Anniversary Art Exhibition
Venue
Tokyo Anime Center in DNP PLAZA
Dates
October 26, 2018 – November 25, 2018
Note
【Closed】 Tuesdays
*Admission to museum shop is free.
Open Hours
11:00 – 20:00
*Last admission until 30 minutes before closing.
Admission
Junior high school students or older 1,000 yen
Address
1-14-1 Ichigaya-tamachi, Shinjuku-ku, Tokyo